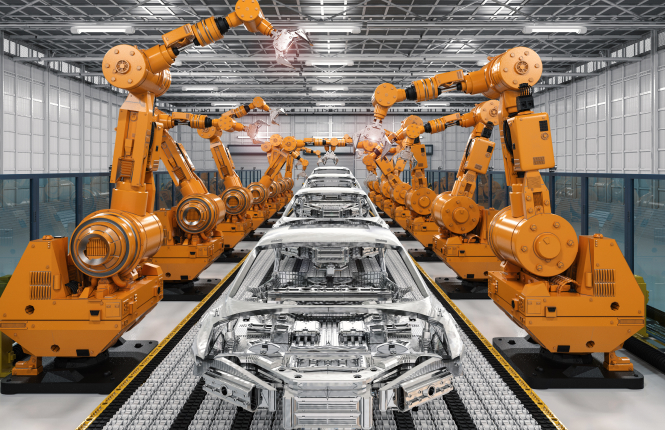 The challenges for Artificial Intelligence applications in manufacturing
Artificial Intelligence is one of the most impressive human achievements and it offers endless opportunities to manufacturing industry [1]. However, there are still gaps and challenges for applying Artificial Intelligence in manufacturing.
According to the World Bank data manufacturing accounted for 14.1% of EU GDP. Similarly, the National Association of Manufacturers, in USA manufacturers accounted for the 11.39% of the economy's total output in 2018. Manufacturers are leading the way in applying Artificial Intelligence (AI) technology by improving efficiency, product quality, and employees' safety. 95% of the enterprises consider AI technology to be important to their digital transformation efforts [2]. This article discusses some of the challenges that need to be addressed for AI technology in manufacturing. The majority of manufacturing companies have to overcome the following barriers [3-6]:
Despite the significant work in AI technology for manufacturing, there is still considerable work needed to overcome these challenges. However, as it has often been the case in the evolution of technology, addressing some challenge acts as a fertilizer for new challenges to grow.
Author: George Siaterlis, Emmanouil Bakopoulos, Nikolaos Nikolakis, Kosmas Alexopoulos
Laboratory for Manufacturing Systems & Automation (LMS), Patras, Greece
References
[1] Manufacturing.net (2021). AI's 5 Greatest Challenges. [online] Available here.
[2] Spglob.com (2021). AI use, adoption gains momentum with enterprise amid pandemic – 451 survey. [online] Available here.
[3] F. – European Union Agency for Fundamental Rights. (2019). Data quality and artificial intelligence mitigating bias and error to protect fundamental rights Helping to Make Fundamental Rights A Reality for Everyone in the European Union Fra Focus Contents.
[4] Deloitte.com (2021). Deloitte Survey on AI Adoption in Manufacturing [online] Available here.
[5] Deloitte.com (2019). Bringing AI to the device: Edge AI chips come into their own. [online] Available here.
[6] Mckinsey.com (2018). AI adoption advances, but foundational barriers remain. [online] Available here.
[7] Ras, E., Wild, F., Stahl, C., & Baudet, A. (2017). Bridging the Skills Gap of Workers in Industry 4.0 by Human Performance Augmentation Tools: Challenges and Roadmap. Proceedings of the 10th International Conference on PErvasive Technologies Related to Assistive Environments., 428–432.
[8] Deloitte.com (2020). The future of work in manufacturing. What will jobs look like in the digital era?. [online] Available here.
[9] Automationworld.com (2021). Manufacturing Skills Gap Widens in the Wake of COVID-19. [online] Available here.
[10] Deloitte.com (2021). Creating pathways for tomorrow's workforce today. Beyond reskilling in manufacturing. [online] Available here.
[11] Propelplm.com (2021). The Manufacturing Skills Gap: What Is It and How to Solve It? [online] Available here.
[12] Oreilly.com (2021). AI use is growing, but has it matured? [online] Available here.
[13] Alexopoulos, K., Nikolakis, N., & Chryssolouris, G. (2020). Digital twin-driven supervised machine learning for the development of artificial intelligence applications in manufacturing. International Journal of Computer Integrated Manufacturing, 33(5), 429-439.
[14] Businesswire.com (2021). Alation State of Data Culture Report Reveals Barriers in Adopting Artificial Intelligence. [online] Available here.
[15] Foundrymag.com (2021). The 6 Challenges of Implementing AI in Manufacturing. [online] Available here.
[16] Oden.io. Industry 4.0 Glossary: What Is Interoperability In Manufacturing?. [online] Available here.
[17] Burns, T., Cosgrove, J., & Doyle, F. (2019). A Review of Interoperability Standards for Industry 4.0. Procedia Manufacturing, 38, 646-653.
[18] Technologyreview.com (2020). With trust in AI, manufacturers can build better. [online] Available here.