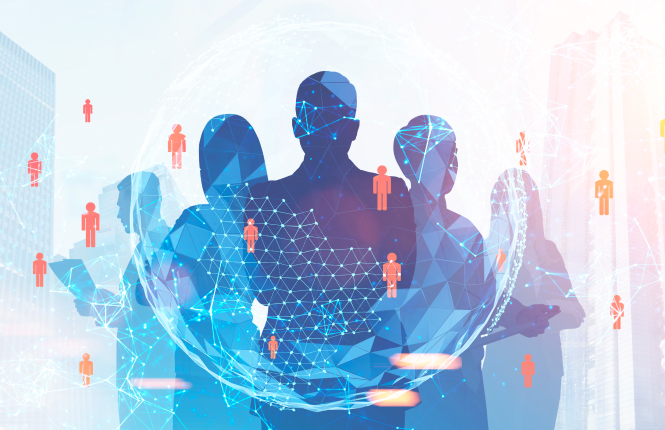 Europe-Japan Cooperation Community of AI in Manufacturing
Online communities have revolutionized the way knowledge is exchanged. Platform-based online communities enable a manifold of matchmaking and knowledge exchange opportunities.
Internet usage is shifting from passive consumption of information services to active and collaborative group actions in online communities. [1]. Online communities are groups of people with a purposeful interaction supported by technology, guided by norms and policies. [2] The shift towards a more social, collaborative, and interactive web started with the Web 2.0 era. Major successful platforms with millions of users, such as LinkedIn, are based on online communities. It shows that the need to share knowledge, discuss ideas among groups is ever-increasing among professionals. This article provides an insight into the methods used to establish an online community within the AI and manufacturing industry.
Europe-Japan cooperation community
The Europe-Japan cooperation community fosters international cooperation, knowledge exchange, joint research opportunities within the AI and manufacturing field in Europe and Japan. The aim is to establish and stimulate a long-term cooperation between EU and Japan in areas relevant for AI-driven innovation in manufacturing and digital industry, by implementing a platform-based approach to connect all the relevant stakeholder groups at European and Japanese level and by promoting them using modern, online-driven awareness approaches.
Target stakeholders
The target user groups have been identified to establish a vibrant online community within the AI and manufacturing field. The community consists of:
Policy makers
Research and innovation funders
Researcher and innovators
Industry
Civil Society
from both the EU and Japan.
The platform provides a multitude of matchmaking and knowledge exchange opportunities to fulfil the needs and interests of the community members. One of the common goals among all community members is the need for co-creation, collaboration, and networking.
Platform-based networking
Through networking, ideas are shared and collaborations are created. Conferences and workshops are the ideal environments for networking, since different people such as researchers, industry specialists, AI solution providers and other relevant stakeholders from the manufacturing field across both Europe and Japan get together. The recent shift from in-person meetings to virtual spaces has created a huge demand for online networking solutions. The online forum creates a space for international cooperation, knowledge exchange, and joint research opportunities.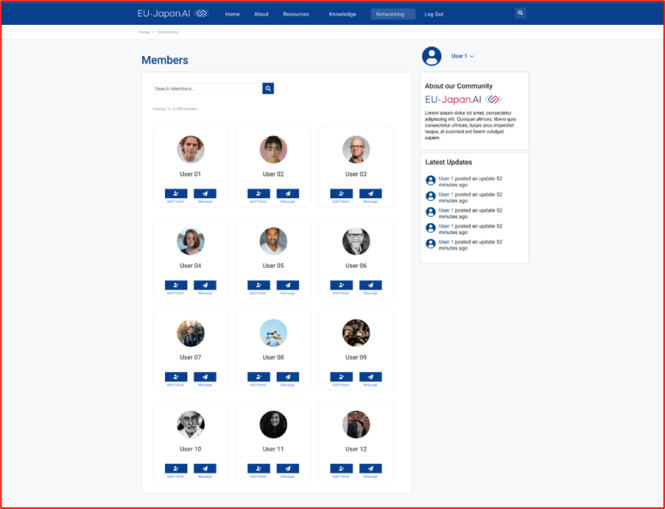 Europe Japan cooperation community
The forum enables users to share ideas, exchange thoughts or ask questions to the community. It represents a virtual space and a meeting point for all community members. All registered members are able to connect and create various public as well private groups and initiate discussions on related topics or issues. Furthermore, they can invite members to the group, share material and, also actively connect with other users. The purpose of the forum is to have a vibrant community of members actively engaged, providing content for other members and interacting with them.
Author
Roland Reiter
MINDS & SPARKS GmbH, Vienna, Austria
References
Brandtzaeg, P. (2009). Innovation in Online Communities – Towards Community-Centric Design
Preece, F. (2000). Online communities.