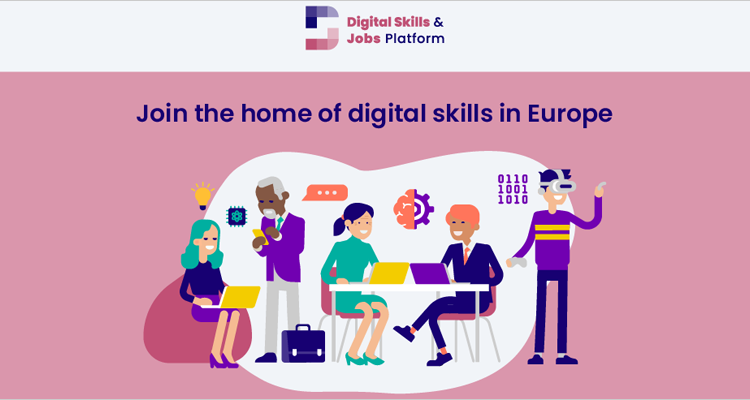 Digital Skills and Jobs Platform to close Europe's digital skills gaps
The European Commission and national stakeholders have joined forces to launch the European Digital Skills and Jobs Platform with the aim of accelerating the improvement of digital skills in the EU and closing the digital gap.
The 2020 Digital Economy and Society Index (DESI) reveals that 42% of Europeans do not have basic digital skills and 54% of SMEs have difficulties in finding digital experts. In this context, the European Digital Skills and Jobs Platform, launched on 20 May, aims to become a single point of reference for digital skills, enabling EU citizens, businesses and public institutions to take advantage of the full potential of digitalisation to transform society and economy.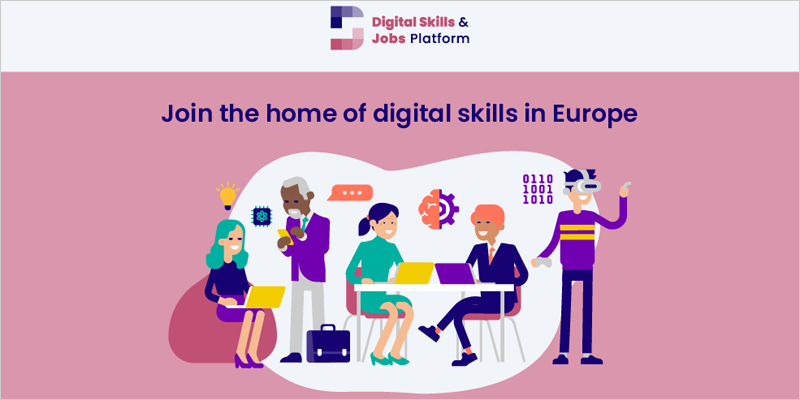 This platform, funded by the Connecting Europe Facility, will bring together the entire European digital skills community and will contribute to achieve one of the EU's Digital Decade targets: by 2030, 80% of Europeans should have basic digital skills and 20 million digital experts should be employed.
The European Digital Skills and Jobs Platform is designed to exchange knowledge as well as content, data and experience sharing, which will foster new cross-border partnerships and will help to replicate initiatives across Europe.
It collects best practice in digital skills, initiatives and actions, training opportunities and career development support, resources, tools, funding opportunities, interactive community spaces, expert advice, as well as information, opinions and events on the field. Smart features such as a self-assessment tool, multilingual content and online courses on emerging technologies will also be available soon, making it easier for users to find the right resources among all the available online content.