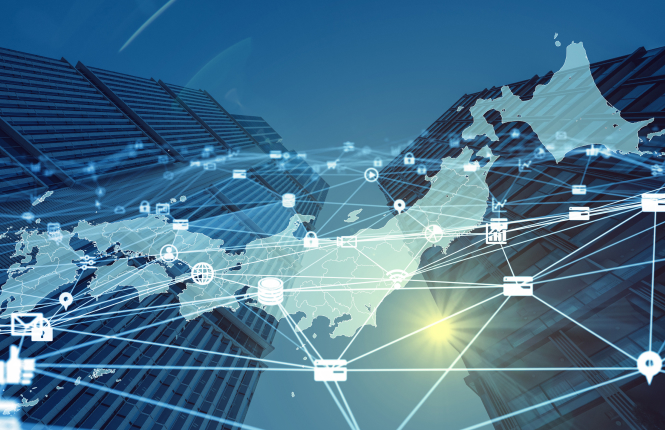 Recent Updates on Japan's National Strategy on AI
In June 2019, the Japanese government released its AI Strategy 2019, which made the following assessments:
While artificial intelligence (AI) technologies were developing at an accelerating pace, Japan did not appear to hold a strong competitive position in the field.
Japan has been facing many social issues, such as an aging and declining population and deteriorating infrastructure. To solve these issues, Japan needed to accelerate the integration of technology in society, starting from the implementation of AI systems, and to realise an inclusive and sustainable society that embraces diversity.
Japan has set four strategic objectives under the strategy: (i) human resource development, (ii) strengthening the competitiveness of its industries, (iii) realising a sustainable society embracing diversity, and (iv) strengthening research and development.
A follow-up study conducted in 2020–2021 concluded that each of the strategic objectives was achieved to approximately 87% and 90% of the initial targets, indicating that progress had been made in line with the strategic plan.
However, the COVID-19 crisis has shown that Japan is lagging behind in digitalisation. This has led to a call for a full-scale digital transformation (DX) and the development of an updated AI Strategy by Japan's Cabinet Office in 2021.
What's new in Japan's AI Strategy 2021
AI Strategy 2021 includes "coping with extraordinary situations" as a new strategic objective. The objective states that "Japan will establish the necessary systems and technological infrastructures to protect people's lives and property as much as possible against pandemics and major disasters", and that these systems and infrastructures will be managed in an appropriate and sustainable way. The goal is to rapidly implement AI systems through research and development.
Support for the digitalisation of small and medium-sized businesses
AI Strategy 2021 recognises the urgent need for providing digitalisation support to businesses, particularly start-ups, and Small and Medium-sized Enterprises (SMEs). In addition, it highlights the need to promote the implementation of AI systems to accelerate the development of new products and services.
For the manufacturing industry, the strategy has set up several initiatives to support the adoption of AI in SMEs. These include (i) support for capital investments necessary to improve their production process and to develop innovative services and prototype products; (ii) financial support for a maximum of three years to medium-sized companies involved in Research & Development (R&D) projects with universities or public research institutes; and (iii) support for projects accelerating data sharing among SMEs.
International Cooperation
Due to the increase in the number of cross-border collaborations and joint programmes within the AI R&D field, the strategy's primary objective is to demonstrate leadership within the international community by leading discussions and information sharing through the Global Partnership on AI (GPAI) platform for ensuring trusted AI.
Through these efforts, Japan aims to work together with the international community to develop reliable and ethical AI technologies to avoid excessive restrictions, while advancing socioeconomic activities.