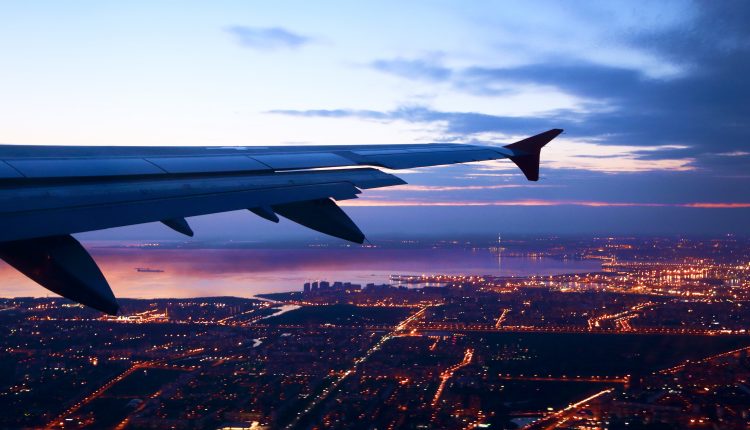 Artificial intelligence accelerates manufacturing for aerospace industry
Production in the aircraft industry is subject to enormously high safety requirements because highly stressed components are subject to very strict safety and quality criteria. Artificial intelligence can help to counteract quality deficiencies in the manufacturing process. Voestalpine Böhler Aerospace uses an intelligent and adaptive AI system from the Know-Center, as the Graz-based competence center announced on Tuesday.
200 customers worldwide
High-precision forging processes are difficult to control. If deviations from the technical planning defined in product development occur, components must either be declared as deviating, reworked or scrapped. However, this is time-consuming and costly.
Voestalpine Böhler Aerospace supplies more than 200 customers worldwide with precision high-performance components for aviation. In particular, the company says it has made a name for itself as a supplier of high-quality aerospace die forgings made of titanium, nickel-based alloys and special steels. Together with the Graz-based Know Center, the company is developing an intelligent and adaptive AI model that optimizes the forging process in the project (BrAIN) funded by the Austrian Research Promotion Agency FFG. Over the next five to ten years, it is expected to deliver a 20 to 30 percent increase in efficiency and annual savings in the double-digit GWh range, as well as 3,000 metric tons of CO2 equivalents, a Voestalpine Böhler Aerospace spokesperson told APA.
The self-learning AI system, which continuously learns from process data, user feedback and simulation data, is designed to help design an optimal process. "With the help of AI, we want to understand the causes of quality deficits in production in order to avoid them or at least to identify deviations at an early stage so that we can take appropriate countermeasures in the subsequent processes," said Gerhard Gerstmayr, technical managing director of Voestalpine Böhler Aerospace, outlining the background to the cooperation with the Know Center in terms of artificial intelligence.
Simulation in a fraction of a second
Numerical simulation models are usually used to simulate production processes. However, for complex process simulations such as those in the forging industry, up to a week of computing time is required. In addition to the cost and time involved, this also consumes a lot of energy and has a negative impact on the environment. According to the data science experts at the Graz-based Know-Center, AI algorithms and Big Data hold enormous potential for the aerospace forging industry to increase efficiency, optimize processes and conserve resources.
"With hybrid simulation models, a combination of machine learning and numerical models, we can run simulations in a fraction of a second," said Roman Kern, head of Area Knowledge Discovery at the Know Center, describing the alternative. This saves the company a lot of development time and costs, Kern pointed out. In addition, the data science and machine learning methods are not limited to calculating predictions, but can also actively make decision suggestions, Kern continued. The models developed will enable the company not only to analyze individual process steps, but also to map the production process in its entirety.
AI delivers comprehensible suggestions
Big Data and AI are not yet widely used in the forging industry, according to the Graz-based competence center. However, the hybrid models can be used for any industry in which numerical simulations and sensor data are used, the Graz research center expressed its conviction. "Especially in safety-critical areas, it is necessary to rely on the latest AI technologies. Only in this way are we able to ensure technological advancement while still protecting the environment and resources," emphasized Stefanie Lindstaedt, CEO of the Know-Center. AI provides comprehensible suggestions for domain experts, which in turn promotes the trust and acceptance of specialists in these high-tech methods and at the same time secures the market advantage, Lindstaedt added.